my gold opens in sm makati
How much are you willing to pay for a pair of diamond + gold studded earrings?
A true everyday classic that never goes out of style. P40,000? P100,000?
What if I told you that you can own a pair for only P1,800?
Yup!
Not exactly real diamonds but high quality cubic zirconia set in 14k Italian gold. Still not bad right?
After all, as The Little Black Book Of Style says, diamond earrings are a must have in every girl's closet wether fake or real doesn't really matter.
These studs by My Gold are the perfect happy medium.
And these aren't the only affordable pieces I came across during the opening of their newest boutique in SM Makati...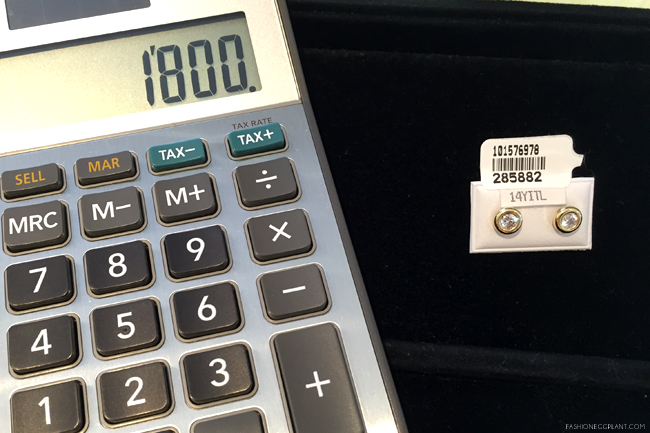 discount diamonds
In business since 1987, My Gold initially started as a 2-display showcase in a department store offering crosses and pieces with the image of Sto. Niño.
Shortly after, they partnered with a Singaporean manufacturer to expand their collection into a more diverse line up of pieces that feature diamonds, pearls and colored stones.
The new boutique in SM Makati's Branded Accessories Department is their first partnership with SM Malls marking exciting new beginnings for the brand.
my gold sm makati
Aside from the studs I mentioned above, I also came across several other beautifully designed pieces such as this 14k gold cross necklace that's currently on sale for only P8,000.
cheap gold cross necklace
If you're into chunkier, dressier pieces, they also several eye-catching options such as these choker necklaces,
my gold branches
Chain bracelets,


cheap gold jewelry
A new take on the traditional rosary necklace:


cheap gold rosary necklace
cheap authentic gold jewelry
More studs for you and your little one:


cheap gold earrings
And of course, sparkling white diamonds in different cuts and fittings:
cheap diamond earrings
Indeed there's no reason to go the fancy route when you've got affordable heirloom quality options such as these gems from My Gold.
Check out My Gold at the 2nd Floor of SM Makati's Branded Accessories Department and take advantage of their opening sale where you can enjoy up to 50% off!